I just finished running the 2022 Wharf to Wharf race in Santa Cruz, CA. Despite not training for the race, I managed to run the race faster than when I ran it last in 2019.
This time around, the race organizers placed me in the "elite" corral, which meant that I didn't struggle too much with crowding at the beginning of the race. I got to my corral with plenty of time to spare, so I was able to warm up a little bit before the race. It was cool out and overcast — PERFECT running weather.
My goal for the 6-mile race was to maintain at least a 7:00/mi pace and finish in under 42 minutes.
My start felt quite fast, but I did my best to just let myself run the pace I wanted to run. The race would be relatively short, so I figured I could be a little speedy.
However, after two miles I was really feeling my lack of training. Obviously, I wasn't intending to run my best possible race, but I wanted to do as well as I could given my current state. For the rest of the race, I felt like I was struggling to maintain the pace I wanted. I was getting passed by many other runners. Despite this, I did indeed remain on track to achieve my finishing goal.
Ultimately, I finished in 40:24. Here's a link to my official results.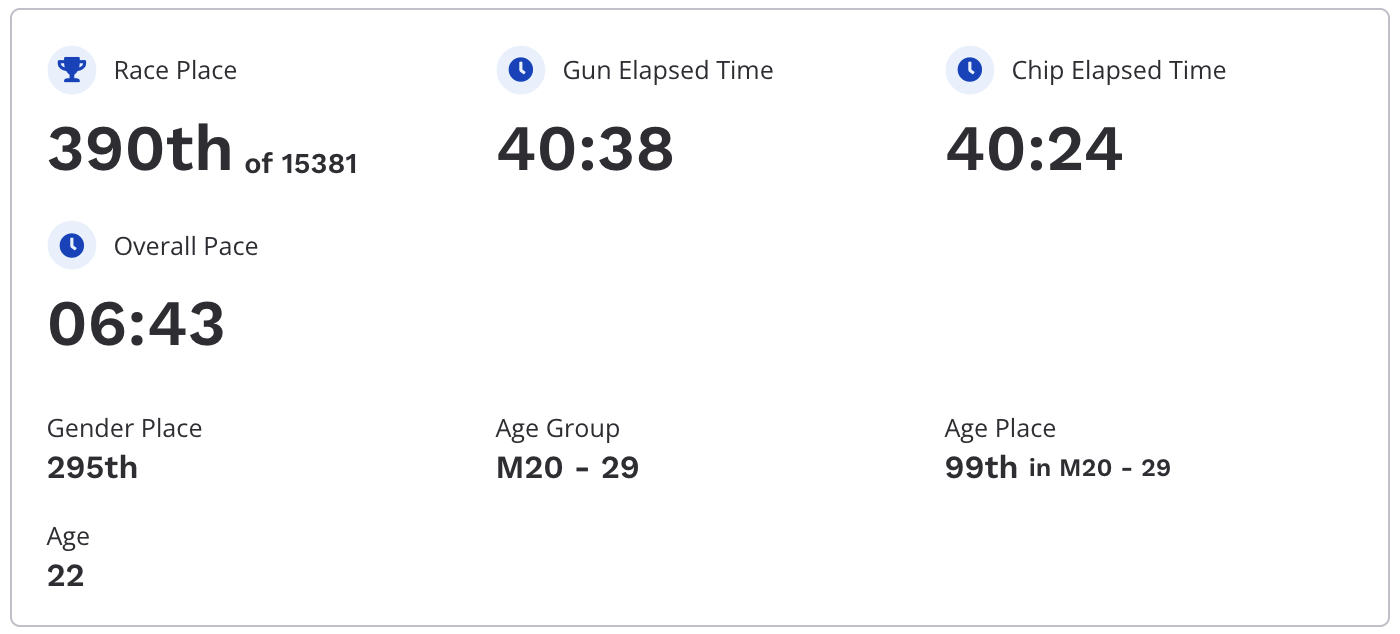 And here's my GPS recording of the race.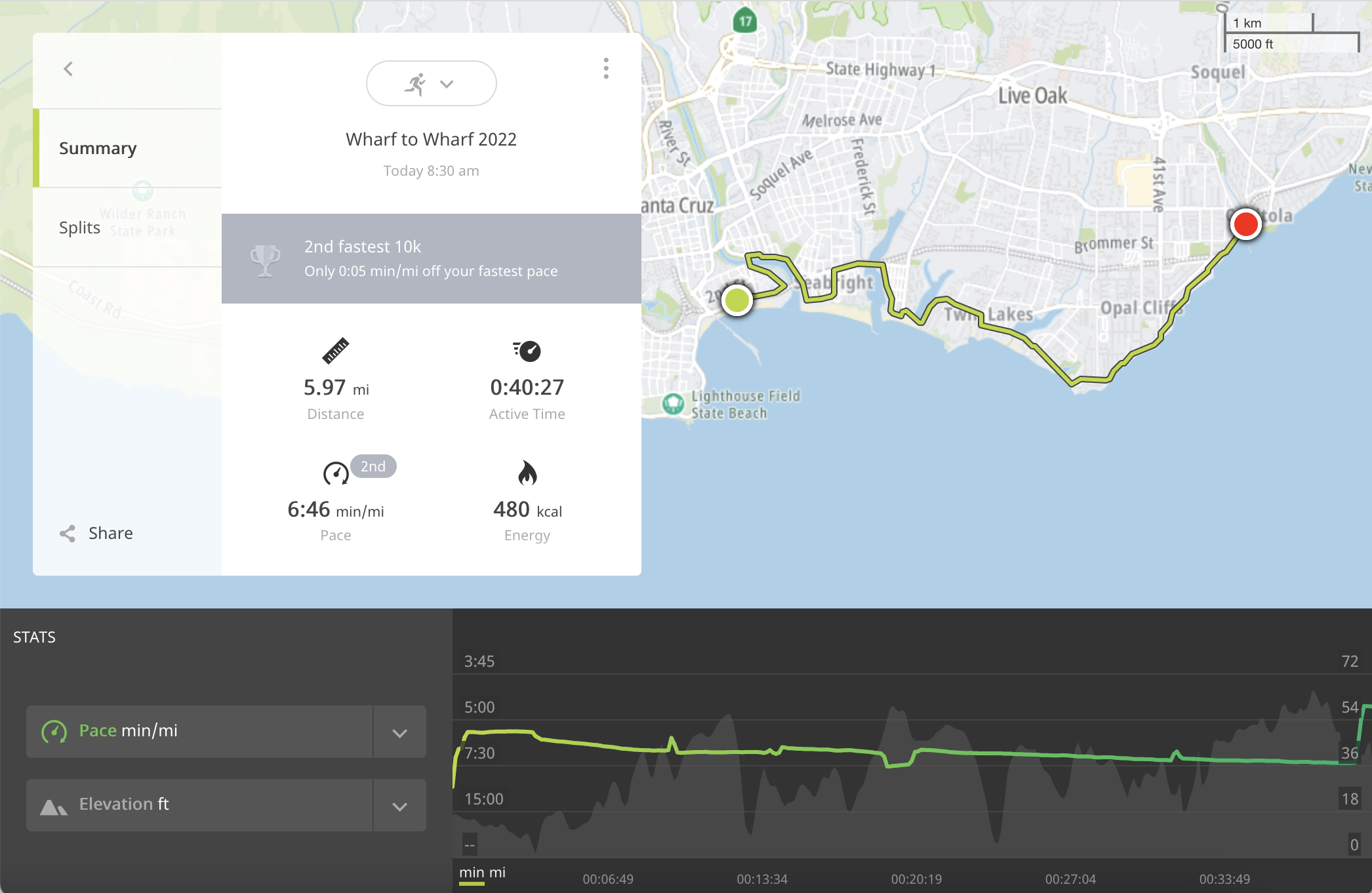 Last time I ran the Wharf to Wharf, I said
I enjoyed the race! I'd like to do it again. Next time I'll go out faster and get to the start line earlier.
And indeed, I went out faster, got to the start line earlier, and ultimately finished with a faster time. Despite my interesting race performance, I achieved my time goal, so I'd say the race was a success!