This is a reflection on my Winter Term project this year. There's a small portfolio at the bottom. You can skip to the portfolio if you wish.
Going into this Winter Term, I thought I couldn't draw. But the drawing book I used (Drawing on the Right Side of the Brain by Betty Edwards) met me there and helped me make a lot of progress. More than just teaching me to draw, the book taught me how to see. It helped me see edges, perspective, size relationships, and light and dark, and translate that to the page.
Project motivation
My previous Winter Term projects have all been connected to computer programming in one way or another. After a 6–month internship as a software engineer, I wanted to do something different this year. Ideally, something "out of my wheelhouse." Learning to draw seemed like a skill that would be generally beneficial to me as a person while also being something I had no background in.
The experience of drawing
When drawing, I would usually be "in the groove" and lose track of time and get absorbed in the process. This was a pretty sustainable state to be in. However, it could sometimes be difficult to just start. It was an odd feeling, because sometimes I'd have to convince myself to start, but then after 5 minutes I would be enjoying it.
The "in the groove" state1 is one I've experienced before with other activities, such as computer programming. It's a mental state where I proceed fairly effortlessly from one section of the craft to another, without really pausing to worry about what I was doing. It's a pleasing state to work in. I did a lot of my drawing while listening to music or podcasts. They provided a little bit of background stimulus while I focused on the drawing at hand. I think I would have been more distracted if I had been working in silence.
I did all of my drawing digitally on an iPad2, though I stuck to the experience that I would have gotten with a piece of paper, a pencil, a graphite stick, an eraser, and a paper towel. I chose the digital medium because it was a little more accessible to me (no need to buy art supplies!). It also made it easier to share my drawings. I intended to do some drawing on real paper this Winter Term but never got around to it. I'm sure I'll do that in the future though.
Favorite parts
My favorite part of this experience by far was seeing the astounding progress I was able to make. I thought of myself as someone who "couldn't draw," and while my drawings show obvious room for improvement, I've already done much more than I thought I could. Before it got into the lessons, Drawing on the Right Side of the Brain had me do some drawings to measure my starting place. One of the drawings it had me do was a drawing of my own hand. This is that drawing: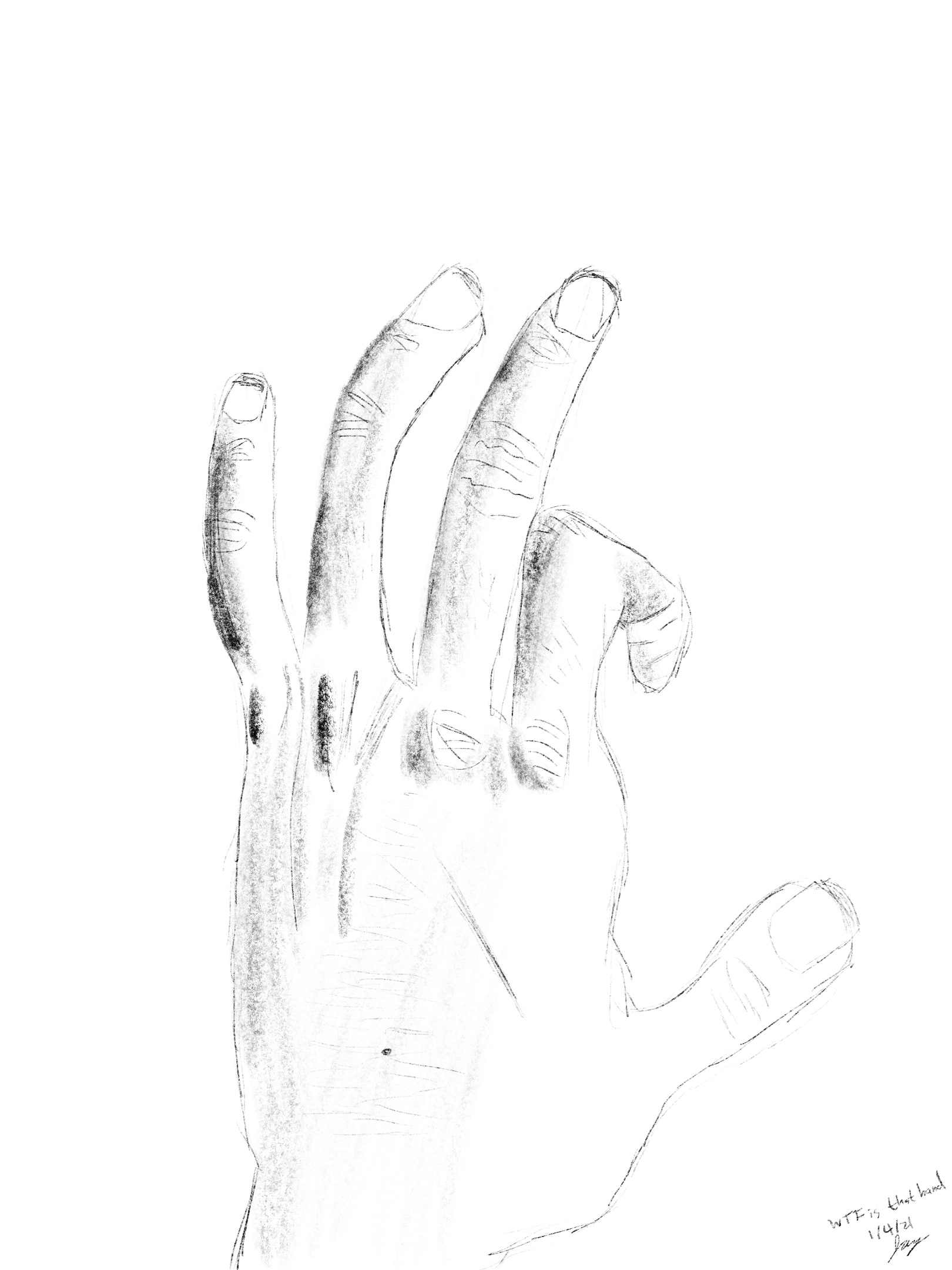 Later that week and further into the book, it once again had me draw my hand. This is what I drew: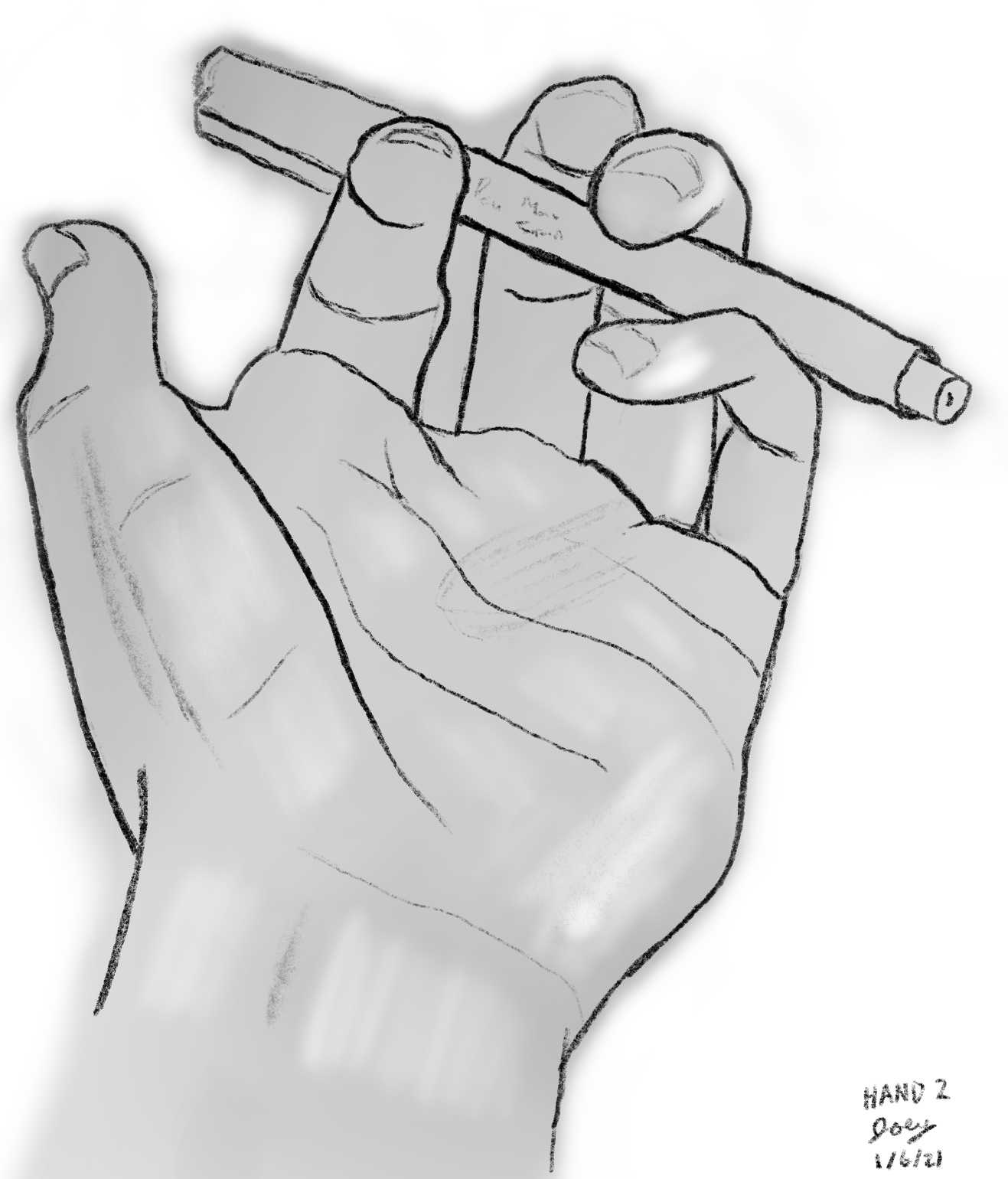 I'm really proud of how that one turned out, especially the foreshortening and perspective. The proportions all look correct, which is not something that can be said about the first drawing. I was impressed that seeing in a different way had enabled me to create this drawing.
Another part of this project that I appreciate is that I now have a new skill that I can use and continue to develop. I don't really see drawing (or other visual art) becoming a staple of my life, but I do see it as something that I can do every now and then for fun. I'm glad I have this in my toolbelt.
Room for improvement
My drawings are obviously still the work of a beginner. I struggle especially with faces, but also with other things, like shading and composition. I think that all of these skills and more would benefit from further practice and study.
During Winter Term, I sometimes struggled to motivate myself to get started. Generally once I was drawing, I had no issue maintaining my focus, however. I'm not sure how to effectively solve this problem, though now that Winter Term is over I am under no obligation to draw. With luck, inspiration will strike periodically so that I can keep up my skills.
I also need to explore the world of graphite pencils and organic paper :)
Portfolio
This is just a small collection of the drawings I'm most proud of.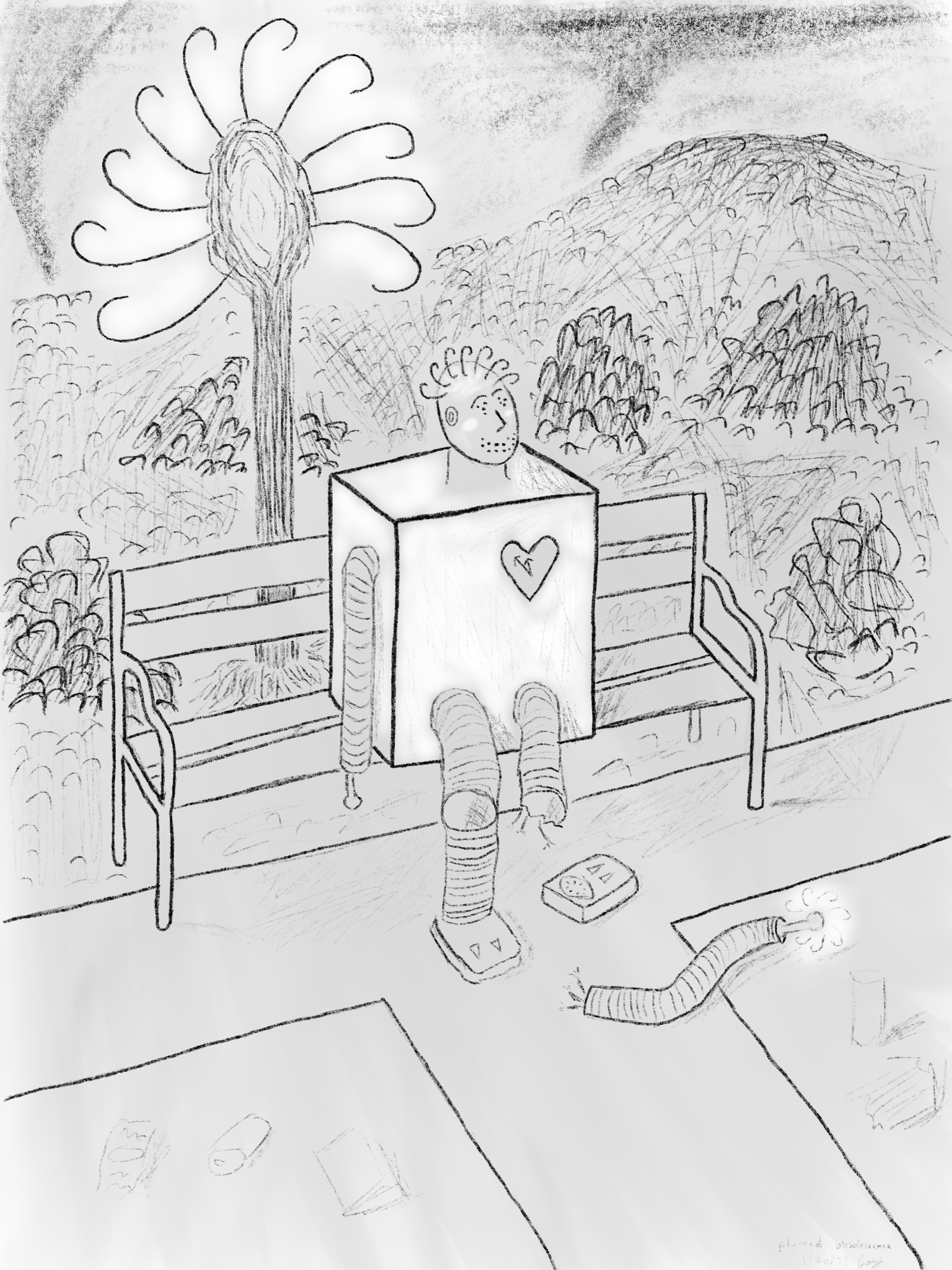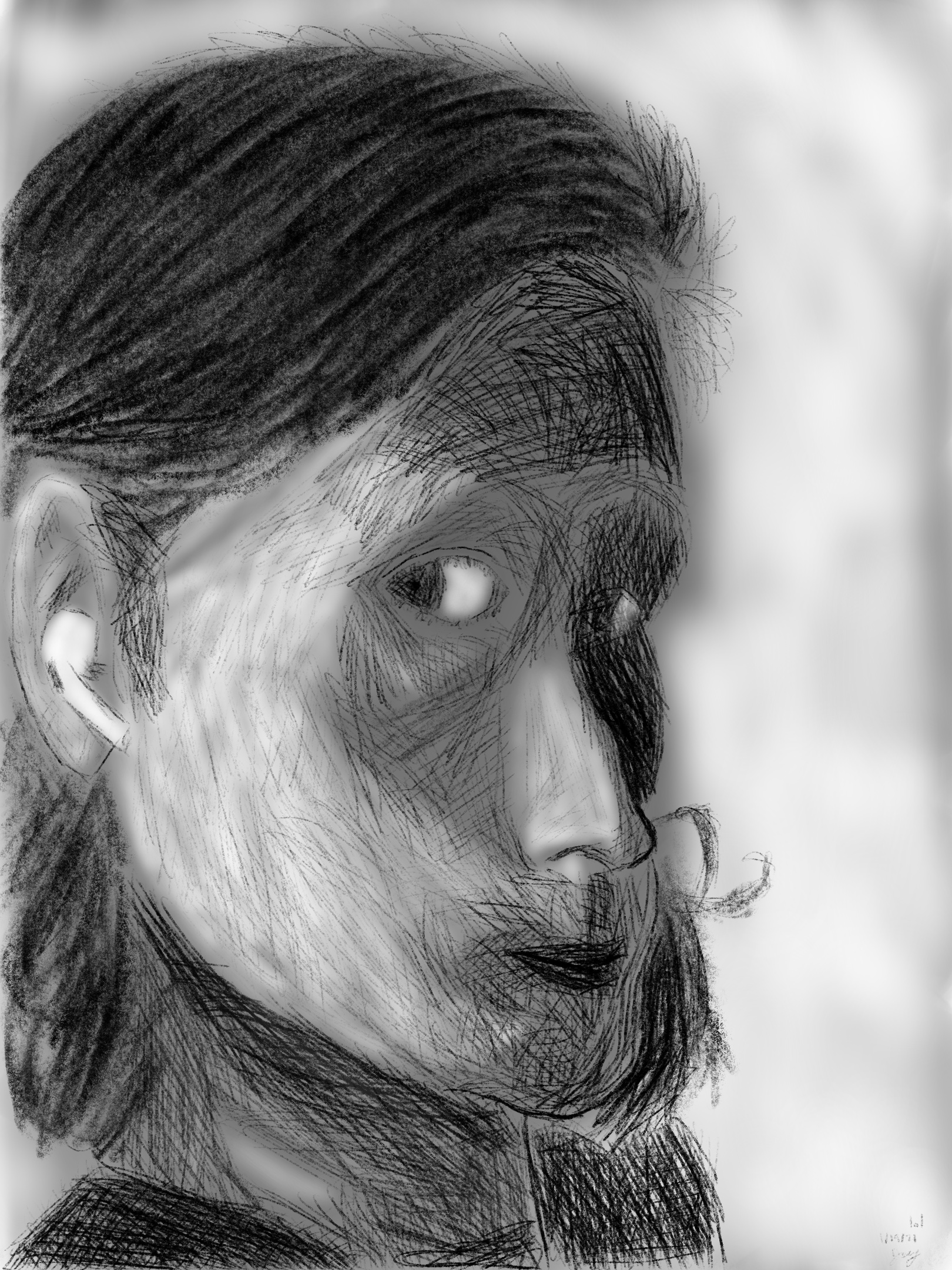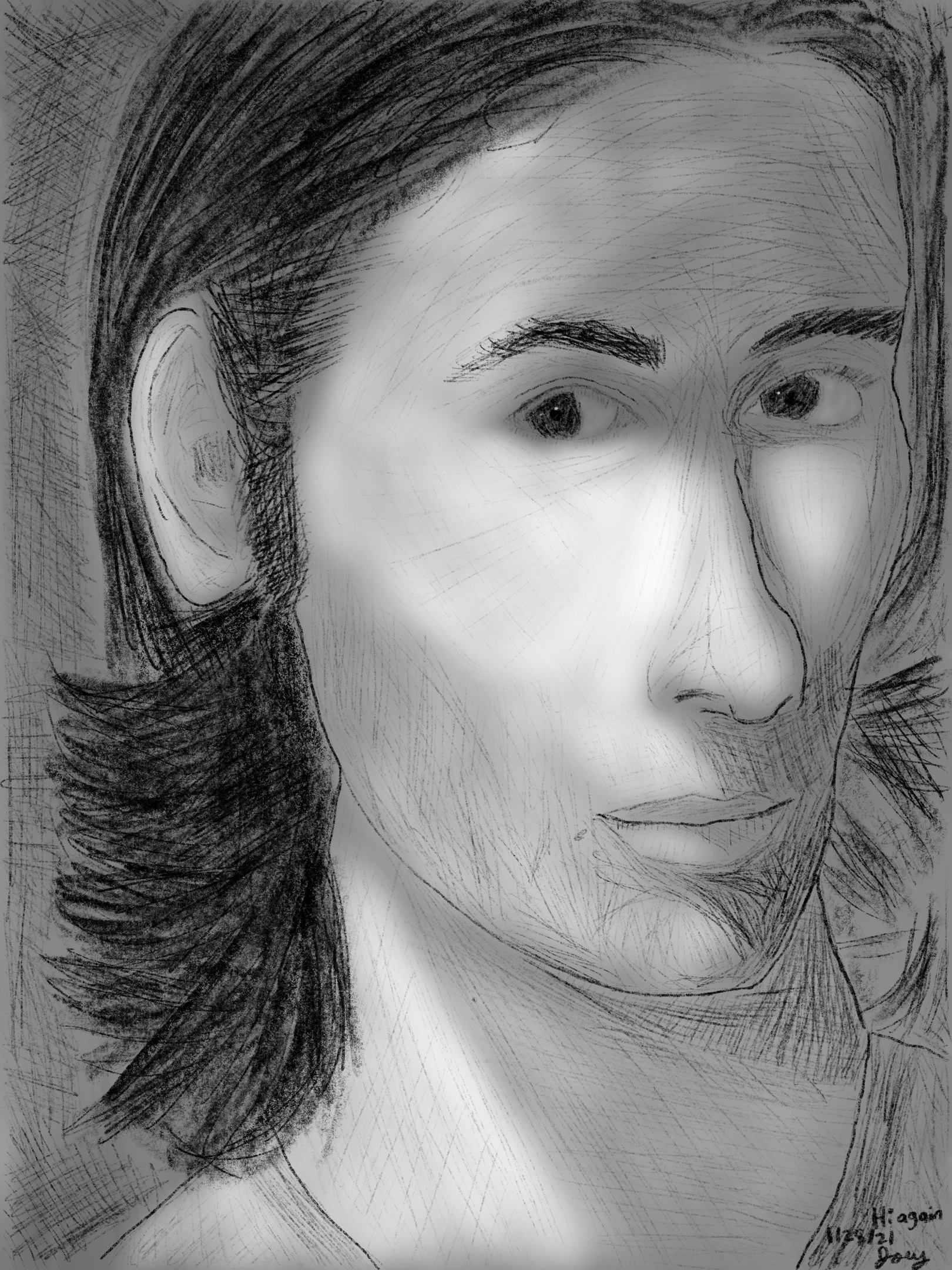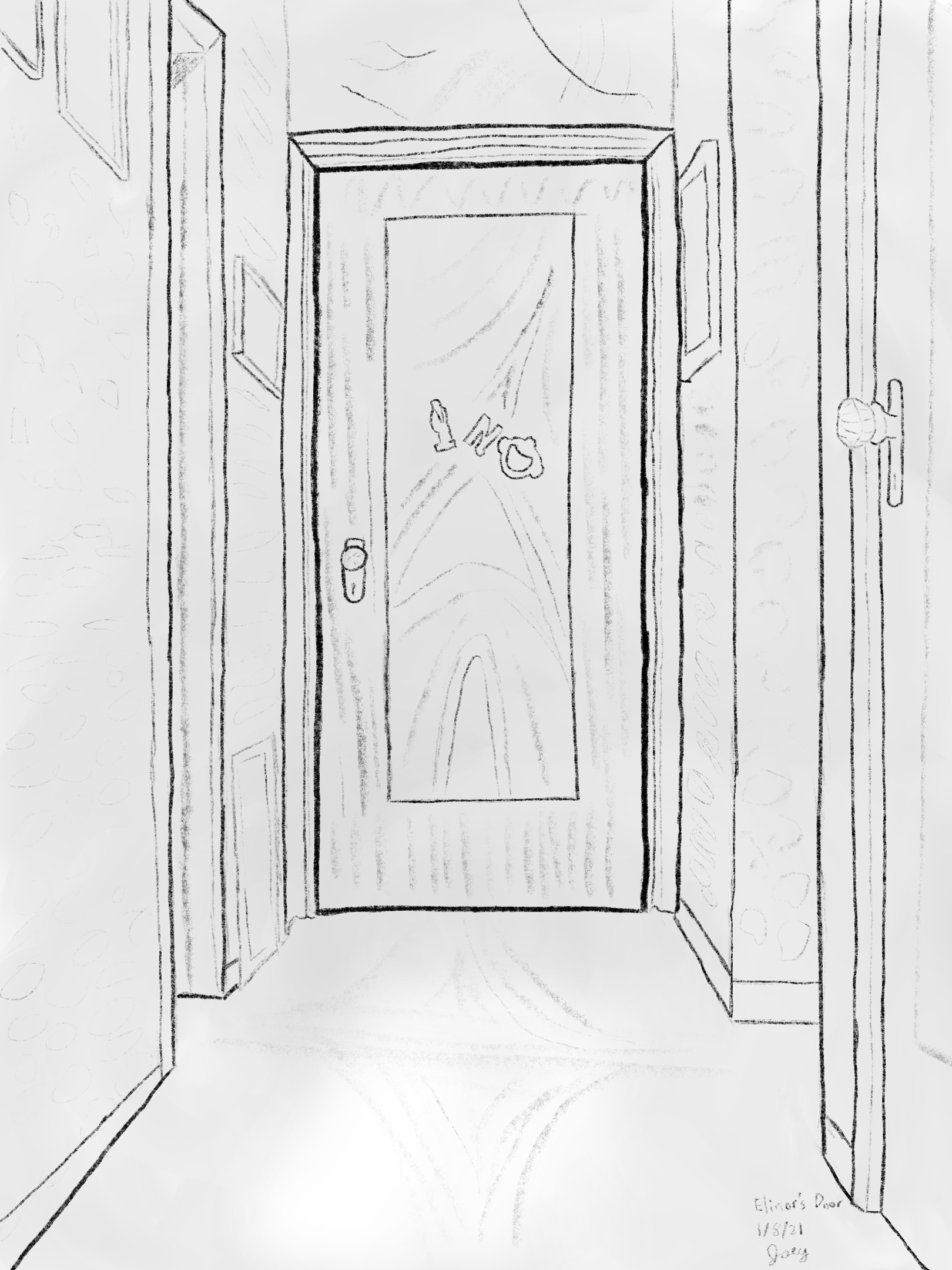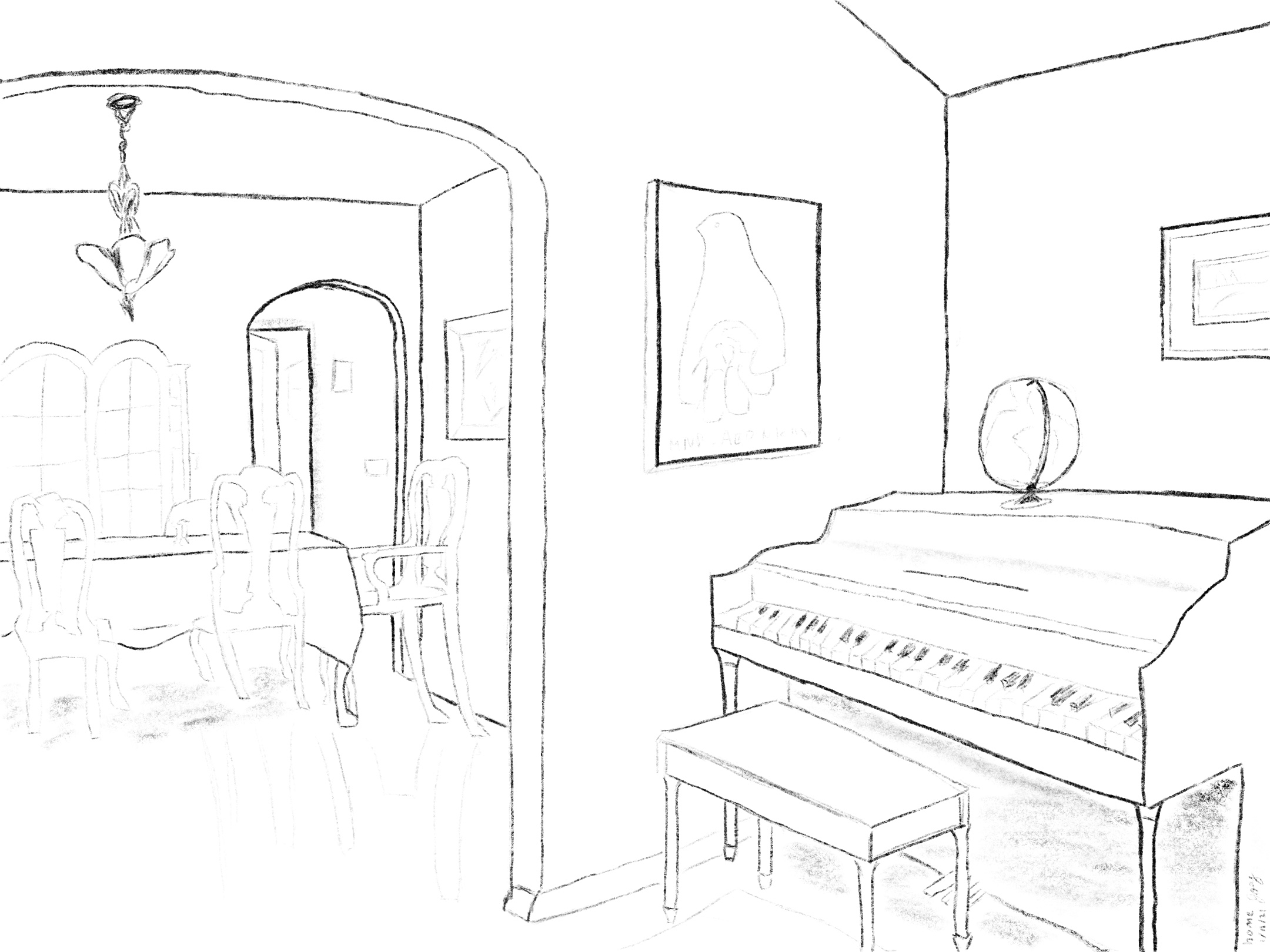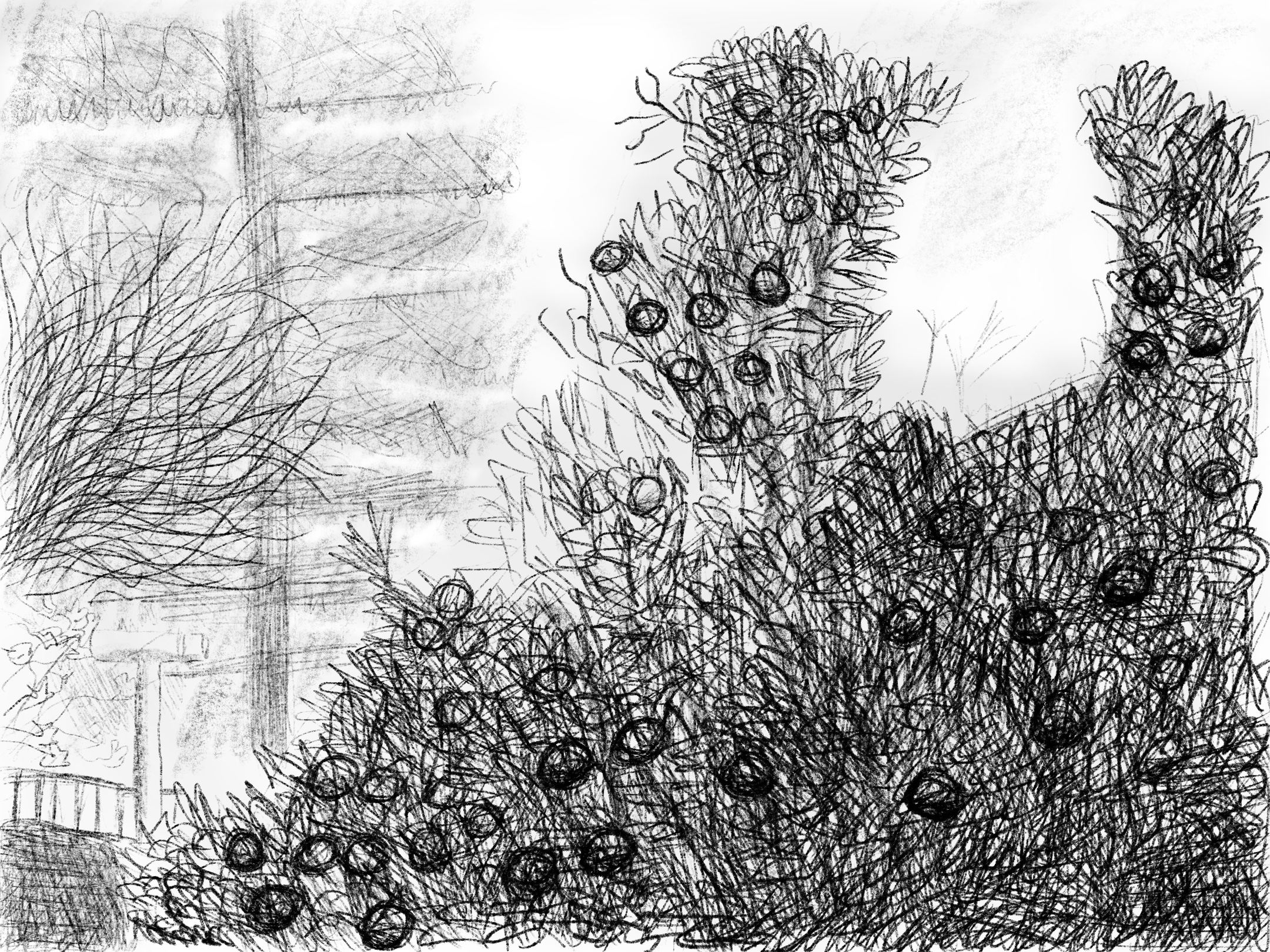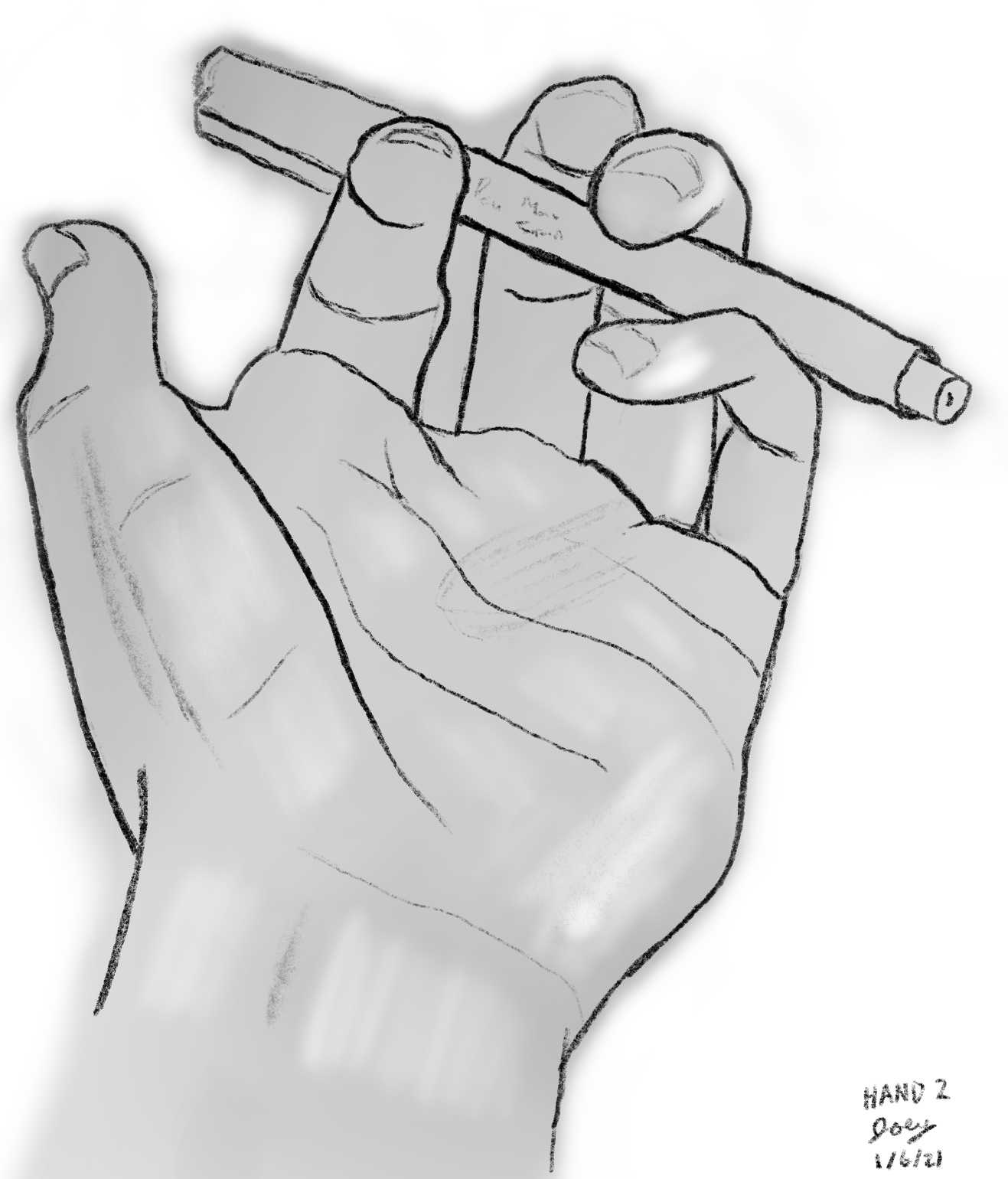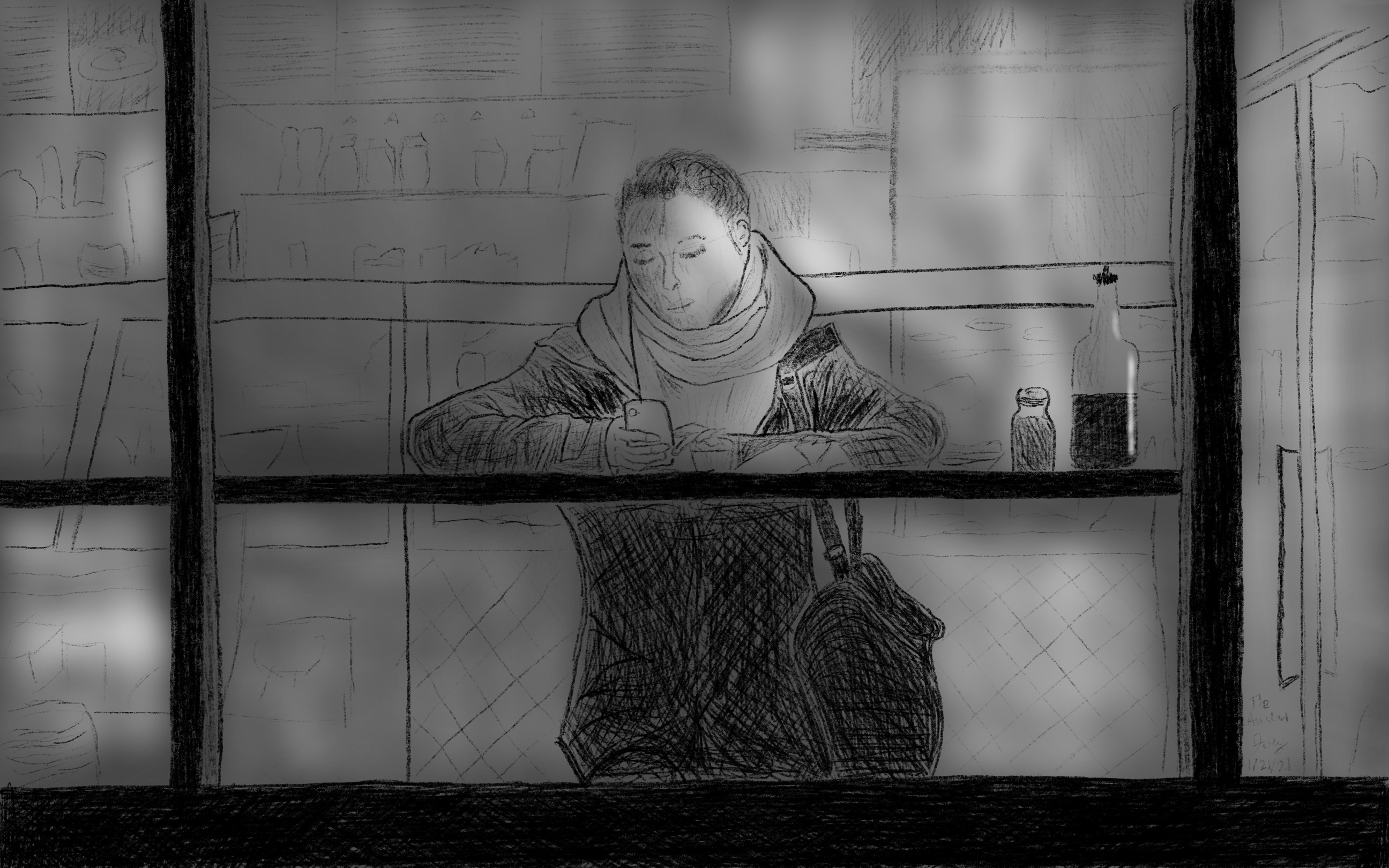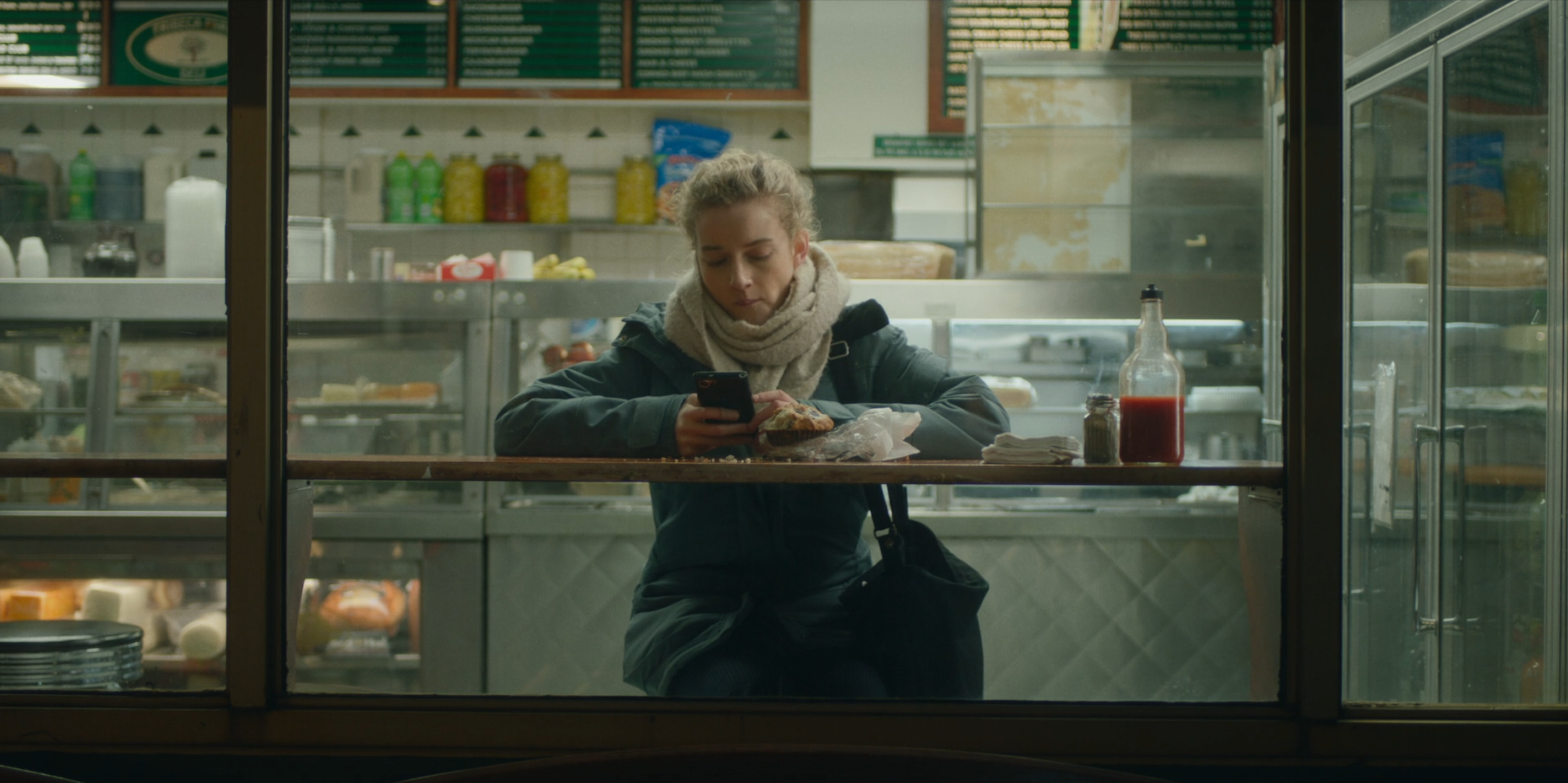 Acknowledgements
Thank you to my friend Laurel, for providing guidance, feedback, and advice as I worked on my project. Thank you to Professor Colley, my project sponsor, for being supportive and open to this project in the first place. Thank you to my aunt Jenifer, who recommended Drawing on the Right Side of the Brain and sent me a copy.